Halloween in Maine
October 2018
October 28, 2018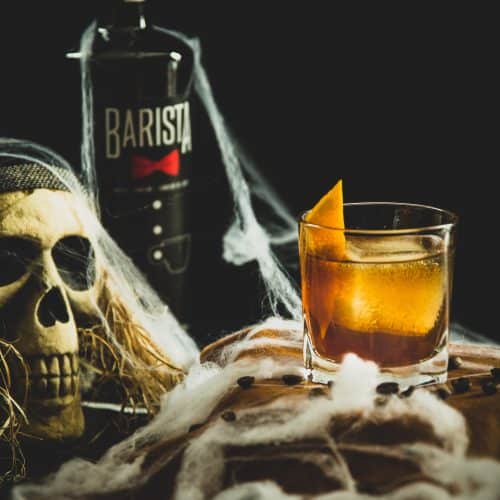 Smoked Rumhattan
A delicious rum-based Manhattan that features Barista's Coffee Rum Liqueur. Perfect for your Halloween get together.
Difficulty: Easy
Servings: 1 Cocktail
Author: Monica C
Ingredients
1 oz El Dorado 3 yr Rum

1 oz Barista Coffee Liqueur

1/2 oz China China Liqueur

1/4 oz Mezcal Leyenda used here

2 dashes Angostura Bitters

1 Orange Zest
Instructions
In a mixing jar, combine all ingredients (except orange zest) with ice and stir until well chilled.

Place into a rocks glass with 1 large ice cube. Garnish with orange zest.